Vitalabs Overview / Summary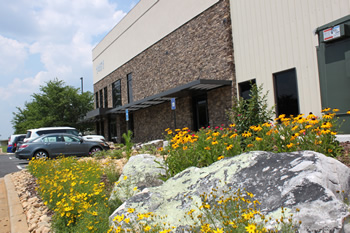 Vitalabs is your one-stop-shop for private label vitamins, custom formulations, and practically anything else concerning top quality supplements, nutritional products, and, of course, unsurpassed customer support. At Vitalabs, we have an unrelenting passion for excellence and it shows. Utilizing a time tested process; Vitalabs relies on over 40 years of experience in the nutritional supplement and private labeling market to produce top quality products and superior brands for our customers. Whether you are looking to transition to a more reliable, larger manufacturer or if you are just starting out, Vitalabs is the right choice for you.
Vitalabs specializes in private labeling. We offer everything you need to create and effectively market your nutritional supplement company. Offering an array of services such as private labeling, custom formulations, and drop shipping, Vitalabs also can create single-serving packets, tablets, capsules and powder. All of this is custom to our customers and all available through a personalized getting started packet that you can have in as soon as 24 hours. If you are interested in learning the full gamut of what Vitalabs can do for you, click here or call 800-241-3017 today!
TAKE A VIRTUAL TOUR OF OUR FACILITY!
---
The History of Vitalabs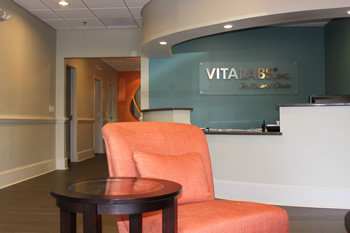 Based slightly south of Atlanta, Georgia Vitalabs is a family owned and operated company established in 1977. Since our inception, we've grown exponentially and now offer a number of unique in-house services. We maintain more than one hundred stock formulations and products and can serve companies large, small and everywhere in between.
For over 40 years, Vitalabs has been exceeding our client's expectations in quality, value, and customer service. We are very passionate about creating an environment that is customer-centric. We rely on our experience, expertise, and proven track record to ensure each customer is treated with the utmost attention to detail and each of our manufactured products, quality is unsurpassed. From order origination to fulfillment, Vitalabs maintains a high focus on customer satisfaction. When you call us, you won't have to bother with an automated answering system as all calls are personally addressed by our friendly account representatives.
Vitalabs is always excited to meet and exceed and our customer's expectations. If you would like to speak with a friendly Vitalabs sales associate about your next nutritional supplement project, click here or call 800-241-3017. You'll be glad you did!